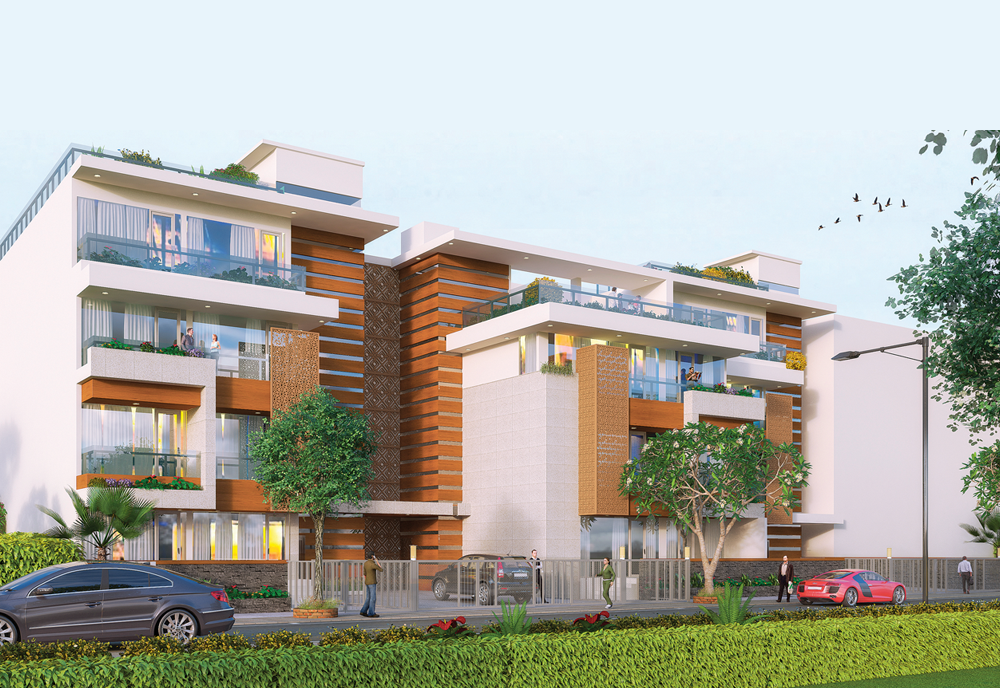 We emphasize on using materials from top manufacturers and ensuring excellent finishing. Thus, we are pleased to offer you a unique combination of exquisiteness and durability, with materials extracted from the best sources, likes of: MP teak wood, Duravit sanitary ware, Fenesta  windows.
Come, let our masterpiece: INDUS Levelz, enthral you.
INDUS Levelz by Indus Valley Buildcon Ltd., is set to take your housing experience to a new level with their ergonomically designed homes. The marvel that lies in the internal environment is expressed in the intricate exterior of the building. 
Each home is designed to give a bright and airy grandeur. 
These four-bedroom residential floors will take you on an odyssey of pure leisure and healthy living. 
These units accommodate all the luxuries of a high rise building, and yet offer the privacy and warmth of your own abode, designed to generate a healthy family bonding with energized interactive spaces without any compromise on private domain of every individual.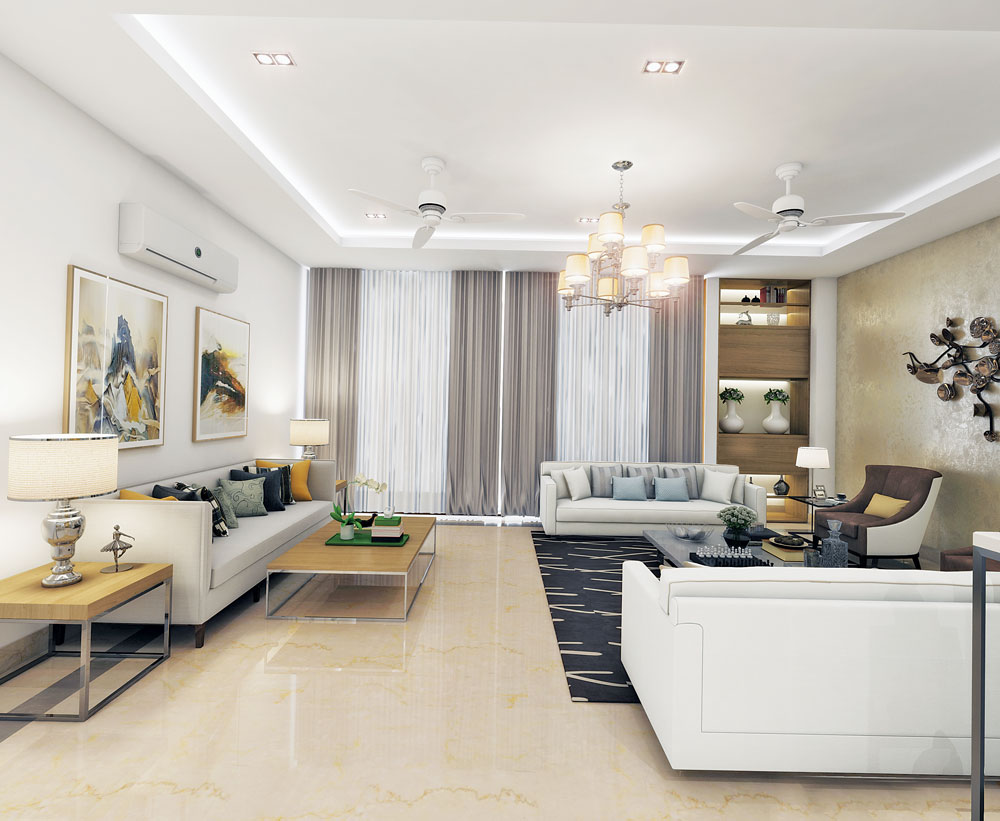 Dinning
Enjoy scrumptious meals with your family in this majestic marble floored room.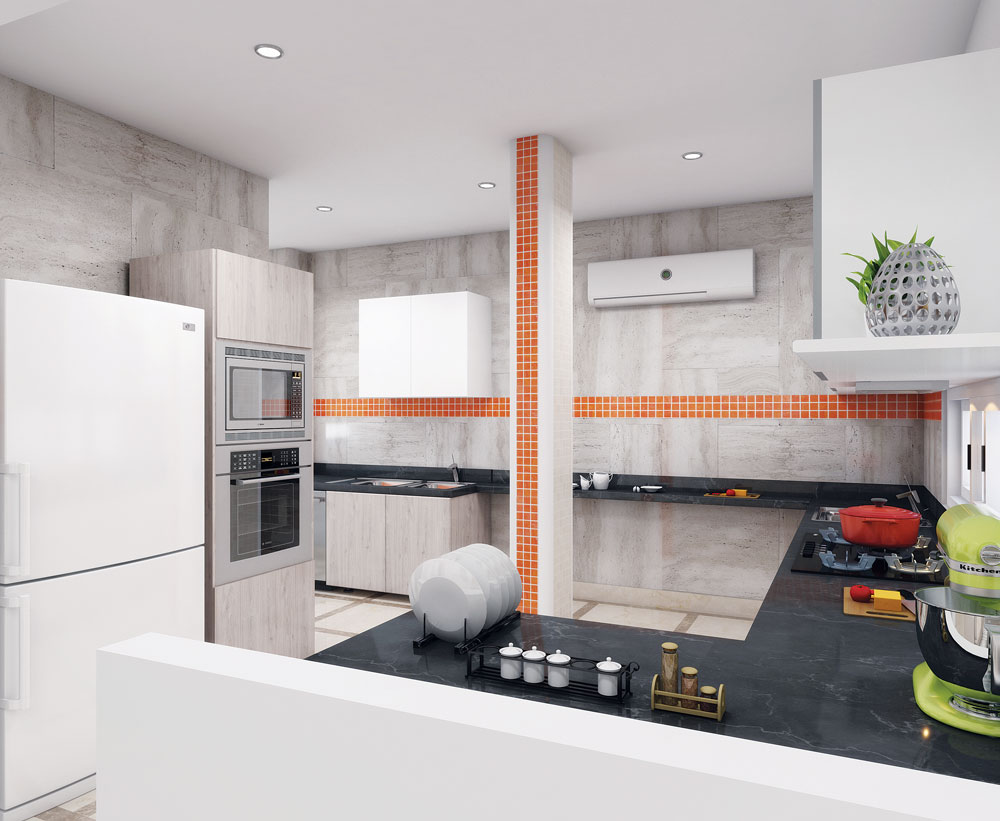 Master Bed Room
Experience peak sophistication, as you indulge in relaxation in your lavish bedroom. Bask in the warmth and comfort of sunlight penetrating your glazed windows and watch it add sheen to your handcrafted Italian Marble flooring.
Living Room
Attend to all your guests in your own living room and let them be in awe of your royal lifestyle.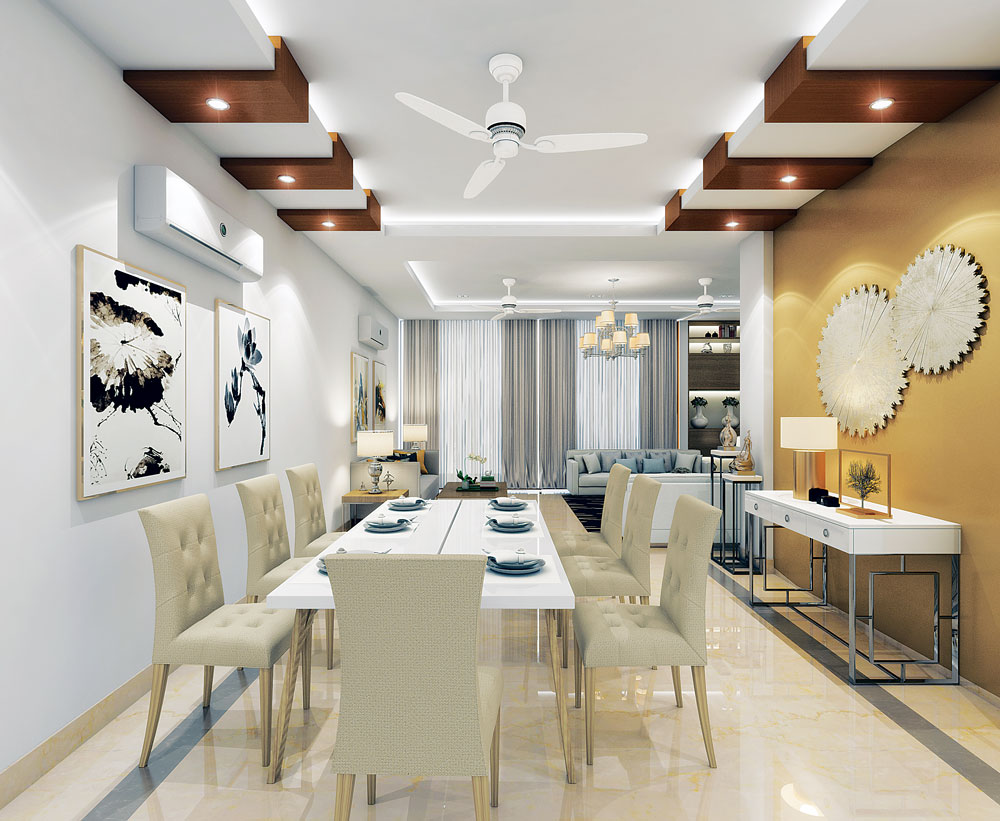 Kitchen
Relish the aroma of your favorite delicacies, prepared effortlessly in your exquisite Italian Modular kitchen equipped with a 4 Burner cooking hob, electric chimney, microwave and pristine Italian flooring.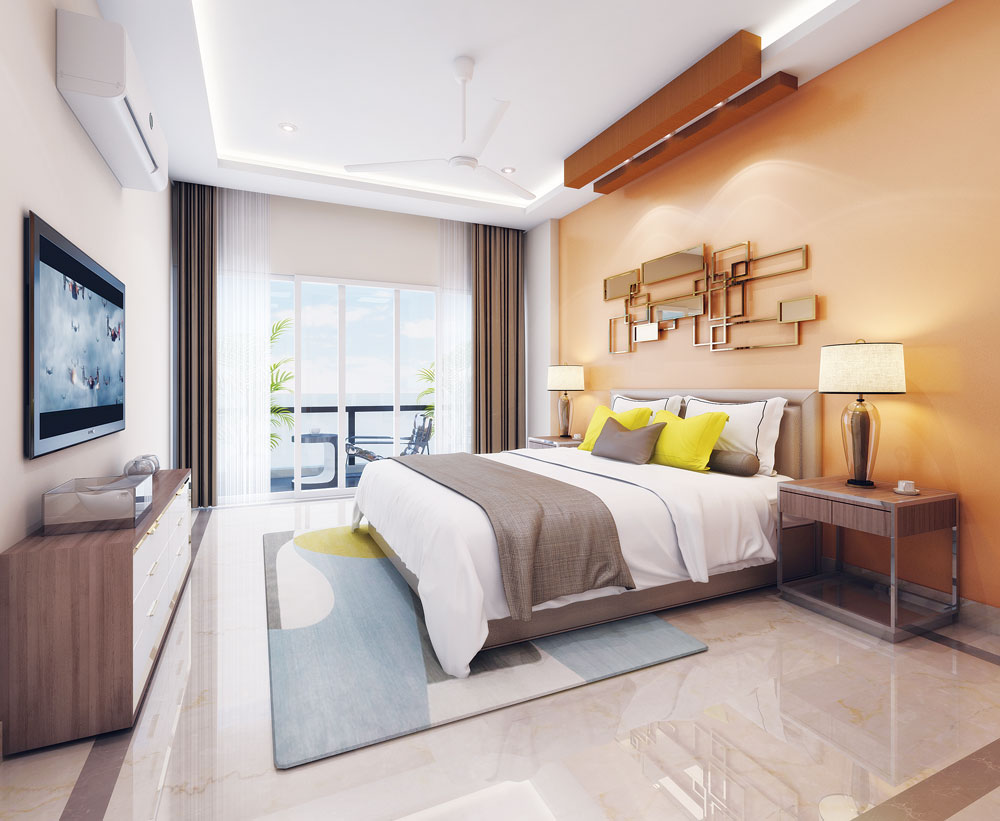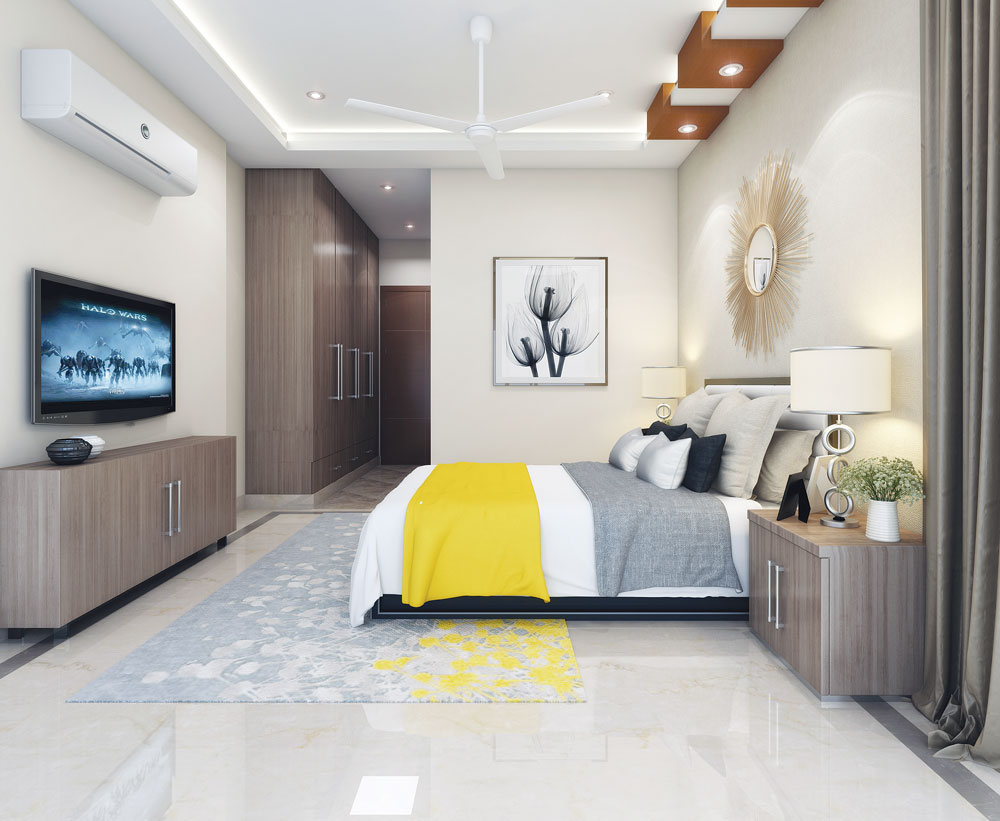 Bed Room
Keep your silks and satin anew as there's plenty of space for all your prized possessions in our designer wardrobes.
Family Lounge
Located in the heart of your home, rejuvenate and create fond memories with your family while enjoying a 360° view of the interiors of your majestic abode.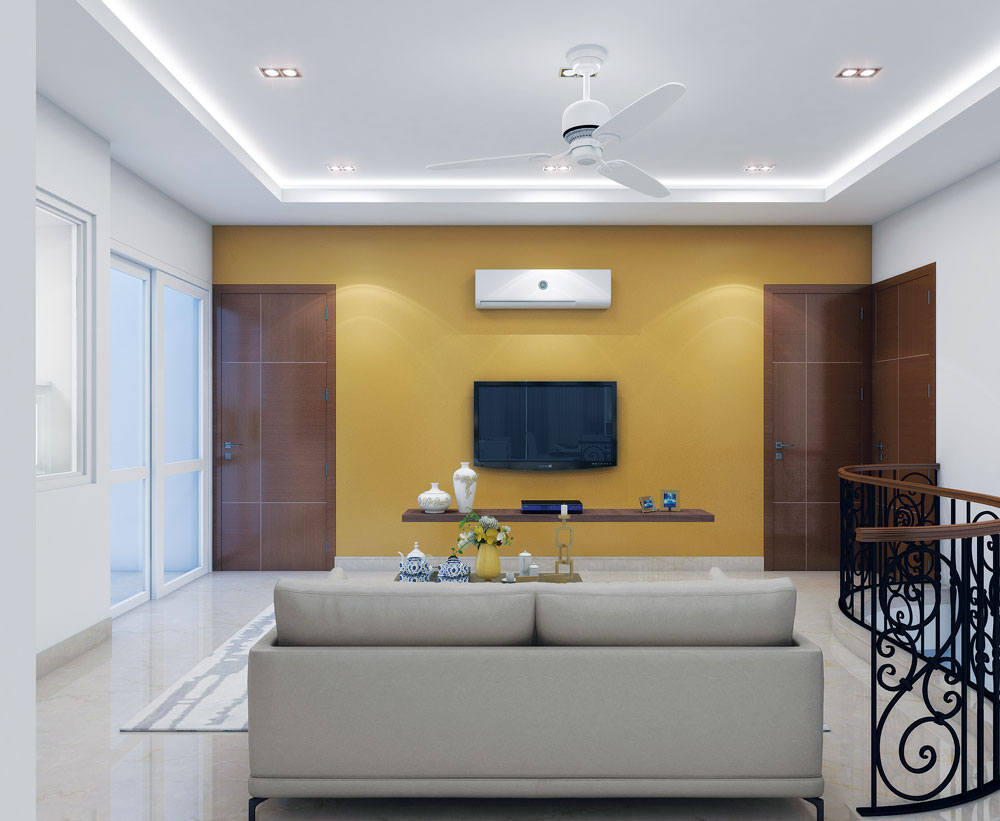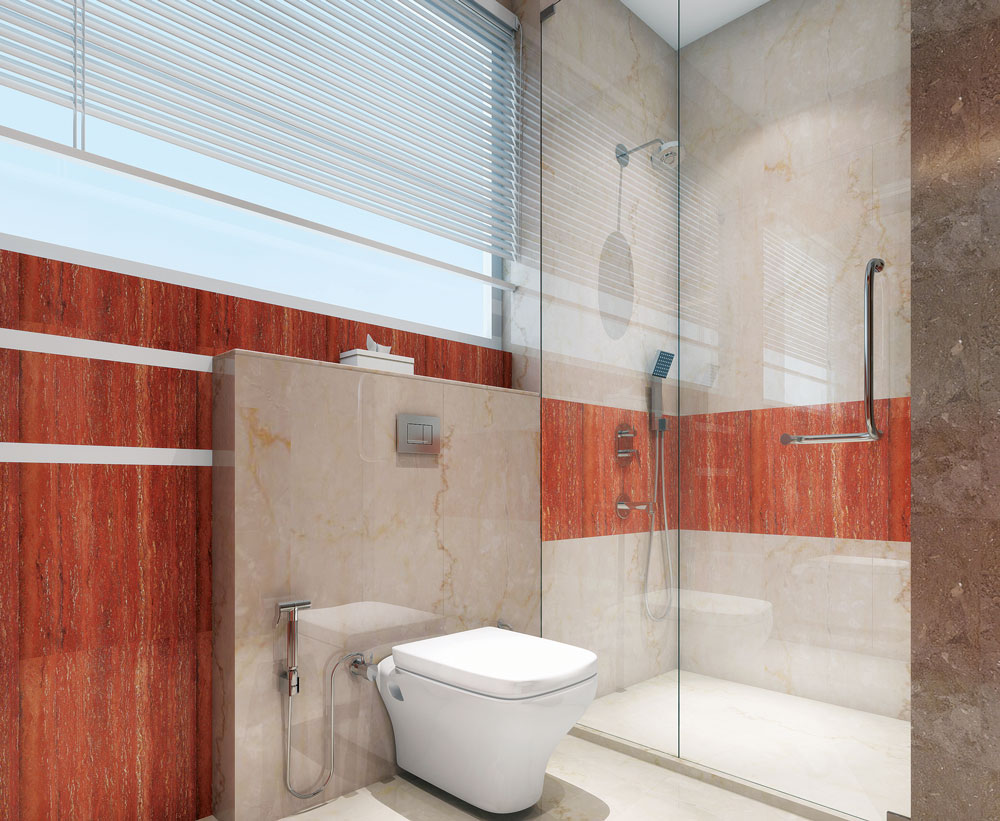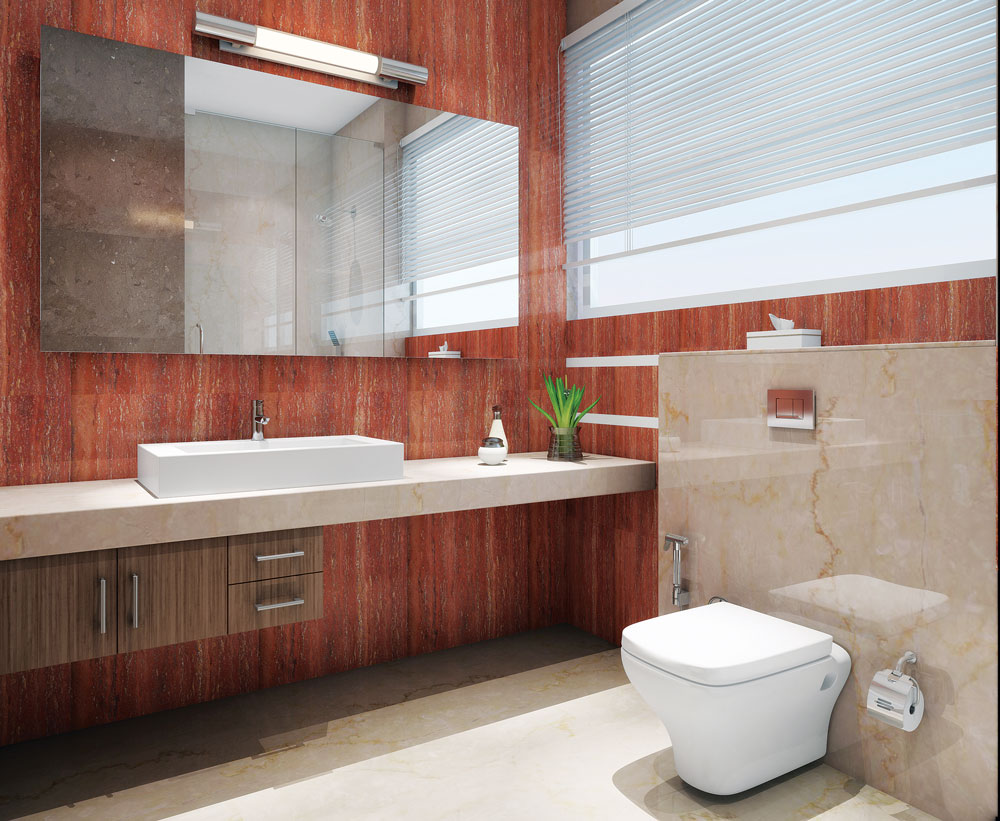 Bathroom
The bathroom has been designed to be your personal paradise, as you experience the whirlpools of a jacuzzi along with handpicked sanitaryware and fittings of world class design.
Rear Courtyard
The perfect place for lazy family afternoons and romantic evenings, your flamboyant courtyard adds an earthy feel to your modern home.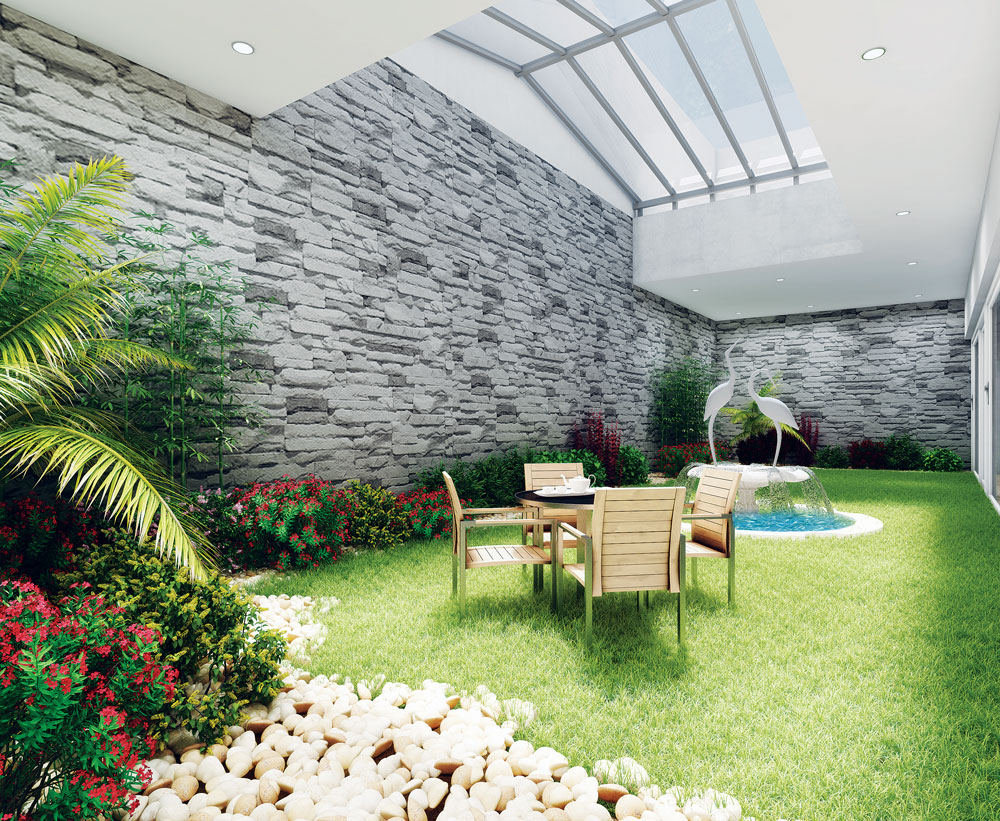 Terrace
Breathe peacefully in your private terrace garden and unwind by letting the colourful and ecstatic flora envelop you.